Number 3 Chapel and School (REL.2)
History of the Number 3 church and Number 3 school from 1800s to present day.
The History of the No 3 Chapel and School
This History of Chapel Number 3 by an unknown author describes how in the years between 1860 and 1873, schoolhouses in general, and the Number 3 school in particular, were also used for prayer meetings and church services. In 1872 when it was determined that a larger schoolhouse was needed, the church members who had used #3 for their meetings fixed it up and in October of 1873, moved the building across the road to land donated by Captain James Parker. It continued to be used as a church until 1994 when a new church was built up on the hill of the Grant homestead. The "new" school and the original school building that became Chapel #3 still stand and both are private residences.
The distance to community meetings and services at the school was an issue for the folks in Sargentville in the days before autos and provided the impetus for construction of the Sargentville Chapel.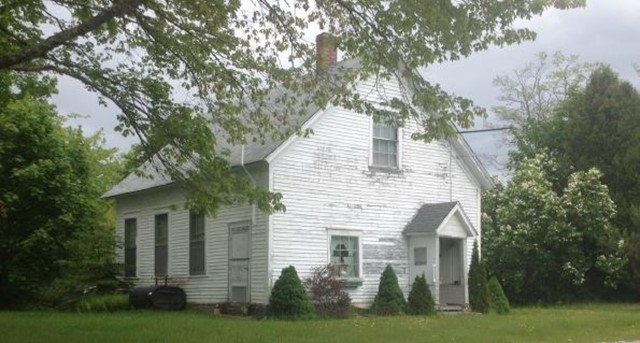 This building was the "new" schoolhouse no. 3 built in 1873. It is still standing and now is a private residence